Hair Restoration
3 Ways That Biltmore Restorative Can Help with Unwanted Hair Loss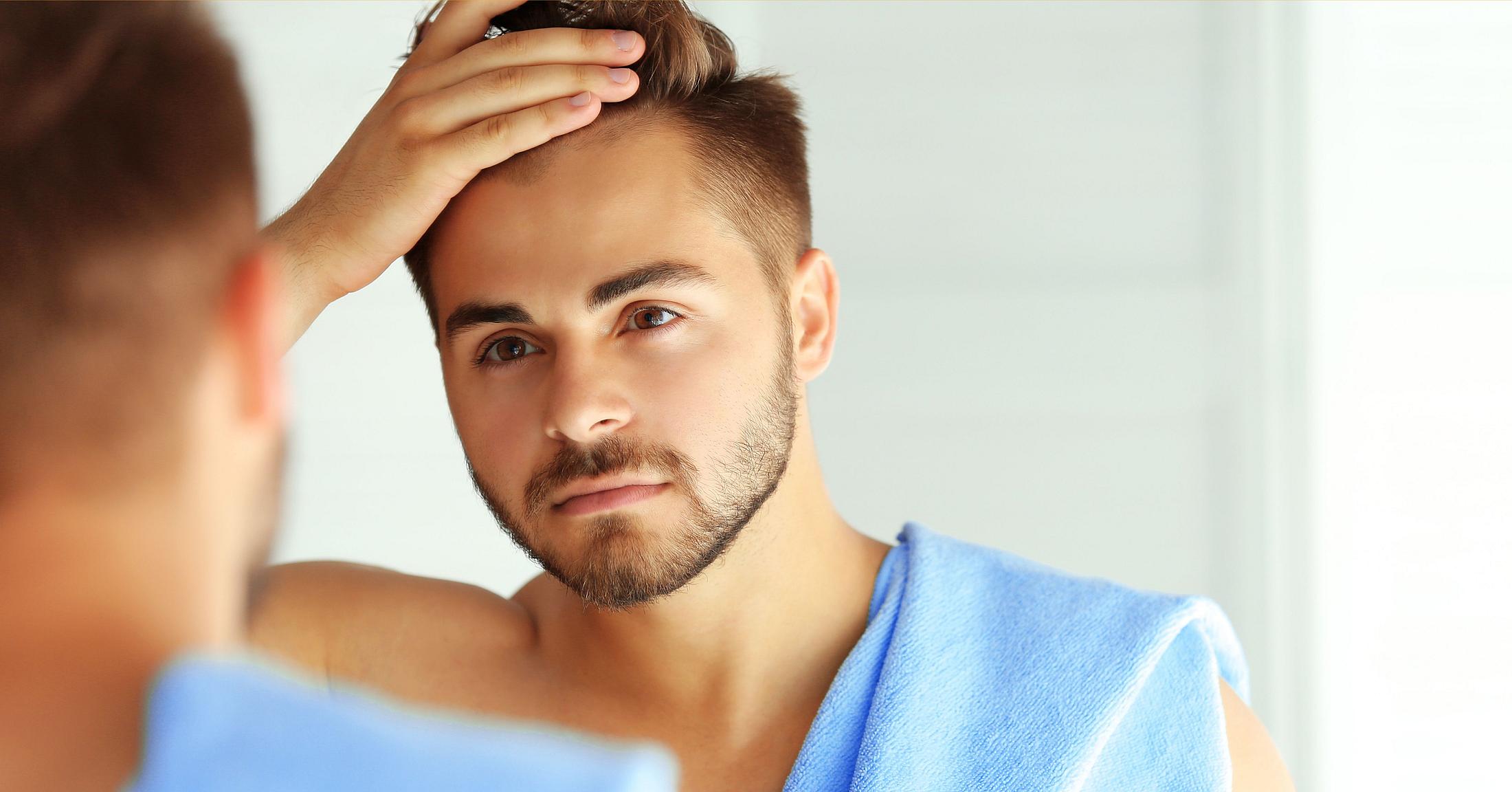 People afflicted with hair loss often suffer from feelings of insecurity and unhappiness. Baldness and hair thinning are conditions that affect both men and women - nearly 50 million men and 30 million women, which are significant numbers.
Hair loss isn't subjective to age either. Approximately 25 percent of men who suffer from male pattern baldness begin the painful process before they reach the age of 21, according to the American Hair Loss Association. By the age of 35, nearly two-thirds of American men will experience some degree of noticeable hair loss, and by the age of 50, about 85 percent of men have significantly thinning hair.
Our goal at Biltmore Restorative Medicine & Aesthetics is to reduce these numbers for both men and women by providing hair restoration services that bring back your confidence, both physically and emotionally. Since hair loss isn't linked to one reason, we offer multiple proven methods for hair restoration. Each of these treatments takes a different approach to restore hair and has been proven to be highly effective. Let's discuss the 3 treatment options we offer to help with unwanted hair loss.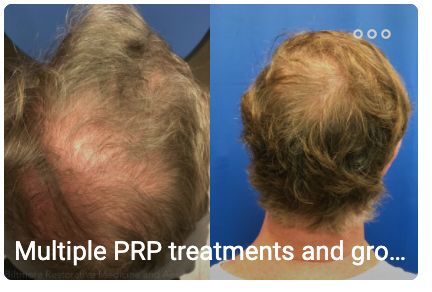 Natural Hair Restoration
One way to restore dormant hair follicles to active, hair-producing follicles, and increase hair thickness and density is with Natural Hair Restoration. Using Platelet Rich Plasma (PRP) and Platelet-Rich Fibrin (PRF), these treatments can help stimulate regrowth to reverse hair loss. Platelet Rich Plasma, derived from your own blood, contains a host of growth factors that stimulate a tremendous amount of new tissue and hair growth.
What is the treatment process like?
PRP is penetrated into the scalp using a micro-needling procedure. Next, the physician injects the PRP directly into the scalp as well. At about three weeks, the growth factors will begin the process of making new, more viable tissue such as blood vessels and nerves. The process will continue for about three to six months.
PRP is known to restore:
Male Pattern Hair Loss - especially in the early stages of balding, or anytime there is a lot of miniaturized hair on the scalp
Female Pattern Hair Loss - at all stages of hair loss
Hypotrichosis (fine/reduced hairs) of the eyebrows or beard
Alopecia Areata, Alopecia Totalis
Metabolic causes of hair loss - iron deficiency and medication-induced hair loss
NeoGraft Hair Transplant
At Biltmore Restorative Medicine and Aesthetics, we have the only NeoGraft hair transplant device in our area. If you are looking to add fullness to your hairline, to the upper back area of the head, or near thinning hair at the crown, this treatment option could be best for you. Results from this procedure are immediate, but the hair will take time to grow to full length. You will be amazed at how indistinguishable the transplants sections are from your "natural" hair since it is indeed your natural hair.
We use the Follicular Unit Extraction (FUE) method utilizing the NeoGraft Automated Hair Transplantation system. The FUE method of hair transplantation removes individual hair follicles from the scalp in their naturally occurring groupings of about 1-4 hairs and are then placed in the areas of the scalp where balding has occurred.
Here are a few reasons why the NeoGraft hair transplant procedure is a great solution for hair restoration.
This is the least invasive procedure for hair transplantation
Patients who receive the NeoGraft procedure feel little to no discomfort
There are no stitches or staples are used in the procedure
This procedure does not leave an unsightly linear scar
Flexibility for any hairstyle of your choice, short or long
Shorter recovery time - patients can typically go back to work the next day
Fewer restrictions on your normal daily activities
Natural-looking results
Regenerative Cellular Therapy
Regenerative Cellular Therapy uses growth factors from certain types of cells in the body, and from Wharton's Jelly, that can find any area of the body that wants and needs to be repaired. Our bodies are so smart. They send out signals whenever there is something in need of being fixed. That's why this treatment therapy can be used to help with hair restoration.
Regenerative Cellular Therapy is also known to help with:
Sexual enhancement (O-Shot®, P-Shot®)
Facial aesthetics
Joint pain and repair
Surgery prevention
Overall wellness
Scar reduction
Human Cells, Tissues, and Cellular and Tissue-Based Products (HCT/P's) are all regulated by the FDA. Biltmore Restorative Medicine and Aesthetics is the leading practice in western North Carolina in Regenerative Medicine, and we strictly adhere to the FDA guidelines on the use of such products.
For more information on hair loss solutions and treatments or to schedule a consultation, contact us here or call us (828) 210-2285.