Hair Restoration
Experiencing Post-Covid Hair Loss? You're Not Alone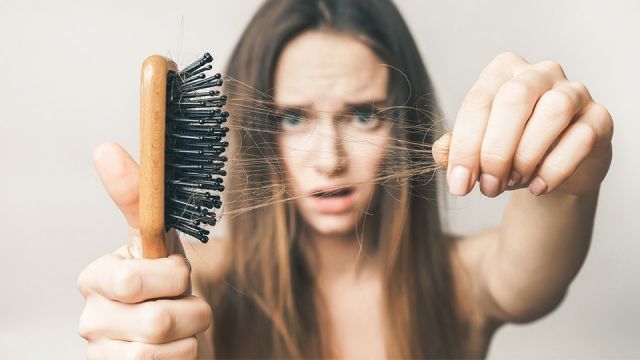 The COVID-19 virus has been unpredictable since its onset in March 2020. Of those infected, symptoms have varied, while others experienced no symptoms at all. As we pass the two-year mark of this virus spreading worldwide and infecting millions, studies are now showing that there has been a surge in hair loss for those who had COVID-19, adding another layer of complexity to the virus.
Dr. George Ibrahim at Biltmore Restorative Medicine and Aesthetics is the most effective provider for non-invasive aesthetic procedures. If you've experienced hair loss and are ready to jumpstart your hair regrowth journey, we can help restore its thickness and fullness.
The Science Behind Post-Covid Hair Loss
Hair loss as a long-term side effect after a bacterial or viral infection is not a new phenomenon. After the 1918 influenza epidemic, hair loss was also a reported symptom. Telogen effluvium (TE), the clinical term for hair loss, usually happens after a stressful event or physiological distress. Since the pandemic, many patients have been experiencing hair loss. There has been a correlation between TE and those infected with Coronavirus. It is unknown whether the emotional stress of having COVID-19 brings on hair loss or if it results from medications used to treat COVID-19. 
The proportion of patients with post-Covid hair loss has been significantly higher in women compared to men; hospitalized patients compared to outpatients; those with hypertension compared to those without; and in patients with respiratory problems compared to those without. According to a study by the National Center for Biotechnology Information, about one-quarter of patients who had Covid also experienced hair loss. 
Treat Hair Loss at Biltmore Restorative
Hair loss can be a debilitating condition for some and can affect the quality of life, but help is available through hair restoration services. Biltmore Restorative Medicine offers options to suit your personal needs, including the best in natural hair restoration with PRP (platelet-rich plasma) & PRF (platelet-rich fibrin). 
PRP is a collagen induction therapy derived from your blood and is injected into the scalp. This stimulates new tissue and hair growth by restoring dormant hair follicles to active, hair-producing follicles. New hair growth typically begins around three weeks into treatment, and you'll be able to see results with thicker, fuller hair in three to six months. 
Hair Restoration at Home
You can also stimulate hair growth at home now with a breakthrough hair serum that promotes natural, healthy hair growth without the use of hormones or surgery. The AnteAGE MD Home Hair System uses WNT1 stem cytokines, polybotanicals, and a combination of natural stimulants to restore dormant hair follicle stem cells. It should be applied five days a week for optimal hair growth results. 
The kit includes a microneedle stamp for application, which doesn't have to be used, but it significantly improves skin penetration. The AnteAGE MD Home Hair System can be used in conjunction with in-office natural hair restoration services to enhance the outcome or use it on its own to begin the hair regrowth process.
March Special at Biltmore Restorative
This March, get an AnteAGE MD Home Hair System for FREE when you book a Signature Hair Restoration Package at Biltmore Restorative Medicine and Aesthetics, which is on sale now for a savings of $500! Visit our website to request a consultation or call (828) 505-2885 today. We can answer your questions and discuss any other needs you might have.