P-Shot, Sexual Health
How The P-Shot® Can Help With Erectile Dysfunction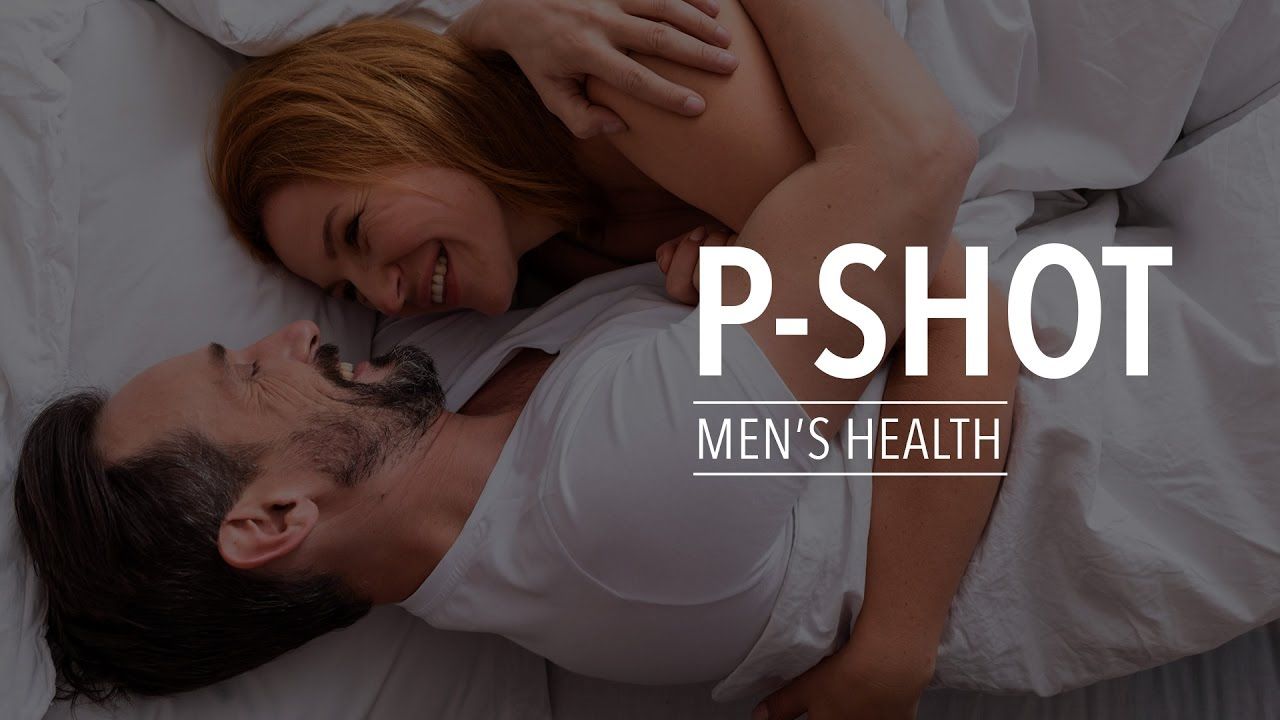 A new study shows promising results for the P-Shot® (Priapus Shot®) to help those with erectile dysfunction. The P-Shot®, an in-office procedure, is known to improve erectile quality and size, resulting in a firmer and larger erection. Circulation in the penis can improve thereby increasing the sensation to the penis and making sex more pleasurable. 
Sixty sexually active men with mild and moderate ED volunteered to have their penis injected with their own blood by eight urologists from Aristotle University in Greece. These men were not allowed to use any other treatments to improve their erections during the study. According to this double-blind, randomized, placebo-controlled trial, "platelet-rich plasma (PRP) improved erectile function." 
If you are looking for a way to treat erectile dysfunction naturally, without expensive pills and side effects, you should consider the P-Shot®. It is performed with minimal to no discomfort. There are no allergies or incompatibilities, as your own healing factors are doing the job. Below is some educational information on this procedure offered right here at Biltmore Restorative Medicine and Aesthetics.
What is the P-Shot®?
The P-Shot® involves using your own body's healing factors to naturally enhance your own abilities. Platelet Rich Plasma, harvested from a simple blood draw, is placed back into the penis. This initiates new tissue growth in the blood vessels and nerves, enhancing the quality and size of your erection.
How is it done?
Platelets from your own blood are concentrated-Platelet Rich Plasma (PRP) / Platelet Rich Fibrin (PRF) is placed into the penis with ZERO discomfort. Dr. George Ibrahim is the only urologist performing this in west North Carolina, and he is a urologist who has the experience to perform this with no discomfort.
How long until results are noticeable and how long will they last?
Some men report immediate results, but most may need a few weeks for the body's tissue regeneration process to fully activate. Most men will do a maintenance treatment 1-2 times a year.
Is it painful?
No, most report no pain and at most minimal and brief discomfort. Bruising may be possible.
If you are interested in learning more about this procedure or would like to schedule an appointment, please call us at 828-210-2285, or you can fill out a form here and someone from our office will reach out to you.
About Biltmore Restorative Medicine and Aesthetics 
Biltmore Restorative Medicine and Aesthetics is not a franchise. People from all over the country come to see Dr. George Ibrahim, who is one of the best in the business. He looks at the patient as a whole. He doesn't focus on just one specific part of the body or disease, but rather takes a comprehensive approach in his evaluations. Restorative medicine is a highly specialized field. There is an art to achieving the balance necessary to get optimal results.