Aesthetics
Meet Restylane® Contour, a Game-Changer in Injectable Dermal Fillers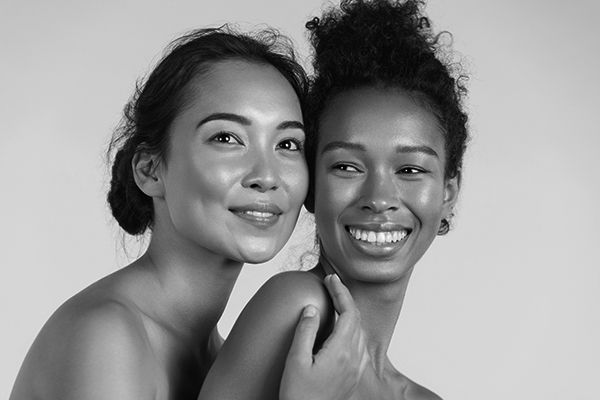 The definition of your cheeks can change as you age. As we lose volume in our midface, it becomes more difficult for us to maintain the muscles that give shape and form around mouth corners or chin area. With the newest member of the hyaluronic acid injectables arriving, Restylane® Countour is a game-changing solution for those looking to add volume and shapeliness to their cheeks areas. This dermal filler, produced by Galderma, received approval from the U.S. Food and Drug Administration (FDA) for those over the age of 21.
Best of all, Biltmore Restorative Medicine and Aesthetics now offers Restylane Contour injectables. This treatment is performed by our anti-aging expert, Dr. George Ibrahim. He is the go-to physician for the most effective and non-invasive aesthetic procedures in the West Asheville area. We wanted to answer the most frequently asked questions about Restylane Contour and look forward to helping you achieve the results you are looking for. 
What is Restylane® Contour? 
Restylane Contour is the perfect solution for restoring volume and fullness to your midface, whether you want a more youthful appearance or are suffering from sagging skin. It's also an excellent way of increasing roundness in the cheeks. Restylane Contour is a gel-like injectable substance made out of hyaluronic acid, which has natural moisture-holding properties and provides volume to the skin. It also contains lidocaine for patients' faces not to be too painful during treatment. This anesthetic can numb the local area around injections thanks to its crosslinking agent, BDDE, to ensure there is no pain or discomfort when you receive these treatments. 
What is it used for? 
Restylane Contour was specifically created for the cheeks. This dermal filler uses XpresHAn Technology™, clinically proven to maintain movement and facial expressions in patients. If you want to reclaim your cheek contour and move your face naturally to show expression, then Restylane Contour is a non-invasive procedure you should consider. You can expect this injection to temporarily:
Restore volume to your midface
Add volume and increase the fullness of your cheeks 
What does the treatment process look like? 
This process is quick and is performed in an office visit. Your skin is cleared before the treatment. Next, a topical anesthetic is applied to the area where you are receiving the injections. Dr. Ibrahim will inject the first dermal filler then pause to allow the anesthetic in the dermal filler to reduce any pain and discomfort. Then, the injections will be made until the cheek area shows your desired results.
What should I expect after receiving the Contour injection?
It's best practice to avoid touching your cheek area for at least six hours after receiving the injections. After that, you can go about washing your face. While there is no downtime from this injection, you should consider avoiding strenuous exercise and minimizing sun exposure. This ensures the injection site doesn't swell, itch or become red. Avoiding aspirin, NSAIDs, blood thinners, St. John's Wart, and high doses of Vitamin E will also help decrease any bruising or bleeding where you received the injections. 
Results by the numbers 
1oo% of patients who received the Contour injectables were satisfied with the youthful-looking refresh of their cheeks just 12 weeks after treatment.
95% of patients said this treatment improved midface fullness at 12 weeks. 
Are there any side effects?
Like any hyaluronic acid injection, some side effects include itching at the injection site, redness, bruising, headache, pain, tenderness, lump formation, or impaired hand function. These reported side effects were mild and temporary and occurred two days after the injection. 
Contact Biltmore Restorative Medicine
If you're interested in receiving Restylane® Contour injectable treatments for your cheeks, please contact our team at Biltmore Restorative Medicine. We can answer your questions, discuss your needs, and schedule a consultation. We look forward to hearing from you!