Aesthetics
The Three Fundamentals of Aesthetics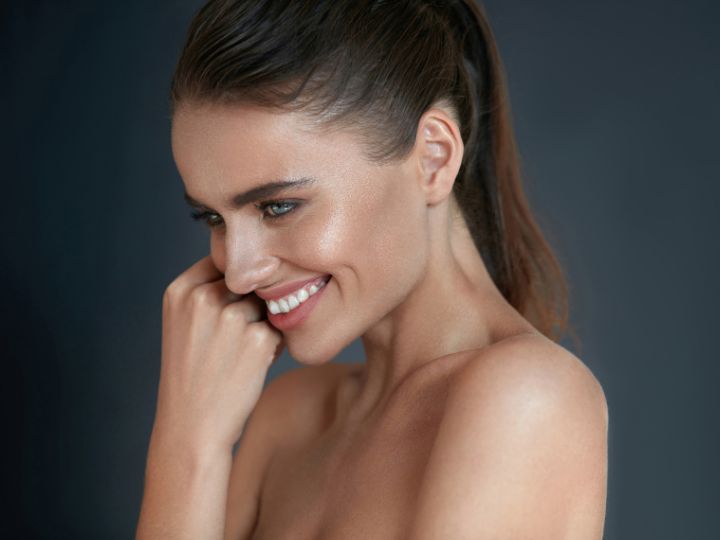 When it comes to facial aesthetics, there are THREE fundamental approaches that should be addressed "for the best outcome" or "to accentuate your features and enhance your natural beauty" or "to maximize your end result"  . Those three approaches can be categorized as: Relax, Refill, and Resurface. Unfortunately, too few do all three. replace with "Unfortunately, most people will only address one or two of these, and end up with suboptimal results."
Relax:  This is where lines formed by muscle tension get addressed with neuro-modulators like Botox, or Dysport, or Xeomin.   Those horizontal forehead lines or crow's feet are examples of such wrinkles caused by muscle activation. Another example is those pesky "eleven" lines between the brow that make people look constantly angry "aka RAF, resting angry face".  By relaxing these muscles, we can soften these lines.  This can even be considered a preventative measure, and if started at an earlier age, these lines can be prevented from forming in the first place!
Refill:  As we age, everyone loses facial volume.  Think of the skulls of an 80-year-old, 40-year-old, and 20-year-old.  I bet you could put them in order, couldn't you?  Well, that's only a demonstration of bone loss! There is also loss of muscle and fat that occurs with aging….all  contributing to the overall volume loss.  This loss of volume is what leads to the saggy skin of aging.  We don't grow more skin on our face, we just lose the volume we once had when we were 20 years old.  By the age of 50, all of us have lost about 15 mL of volume.  This is equivalent to 15 syringes of dermal filler!!!  Sounds like a lot, but it's actually equal to one tablespoon.  The deep folds in the nasal-labial area, an undefined jawline or "jowls", flabby neck skin, inverted or deflated lips, hollows under the eyes…. These are all signs of volume loss from aging.   The fix is easy, just refill areas of volume loss! Dermal fillers such as Lyft, Refyne, Defyne, or Kysse, can provide instantaneous results and bring back that naturally youthful, vibrant look.
Resurface:  The surface, texture and elasticity of our skin changes with age, sun exposure, habits, and genetics. Fine lines, sagging skin, discoloration, red/brown pigmentation, enlarged pores, acne/scars, stretch marks…these are all things that can be addressed with resurfacing. Think about redoing your old sofa… you would not neglect the fabric, would you?  The fabric is the first thing that people notice!   Resurfacing "your fabric" can be achieved with something as simple as proper skincare products.  Boutiques, Sephora, Ulta, let's be real, they can't supply what you need.  Legally, they can only sell products with ingredients at doses that must be "safe" enough for a 4-year-old girl to play with.  Only physician-grade or prescription products have enough of the active ingredients to achieve great results.  It's like getting your teeth whitened… only the stuff you get from the dentist really works.  White strips are pretty useless, right?
Other techniques to resurface the skin include micro-needling and lasers. Microneedling is where we use a physician-grade device (not the lesser effective aesthetician grade devices) to activate the collagen and elastin formation deep in the dermis, thereby helping fine lines, sagging skin, scars, stretch marks and much more.  We can also resurface the skin with lasers.  We proudly have the largest selection of lasers in WNC that can be used on all skin types and can address problems such as rosacea, capillaries, veins, age spots. . 
Only by addressing all THREE areas will one see the best results.  Please ask us how we can help you look and feel your very best!