O-SHOT® at Biltmore Restorative Sexual Wellness and Aesthetics
Biltmore Restorative Medicine
Vaginal revitalization can have a tremendous impact on the quality of your sex life. At Biltmore Restorative, our highly trained providers are well-versed in women's wellness treatments, such as the O-SHOT®. Together, we can help you feel more satisfied both inside your boudoir and in your daily life.
"I had an O shot by Dr. Ibrahim and all I can say is OOOOOOOO!!!!!!!!!! Need I say more!!! Wow!"
Debra W.
Request a consultation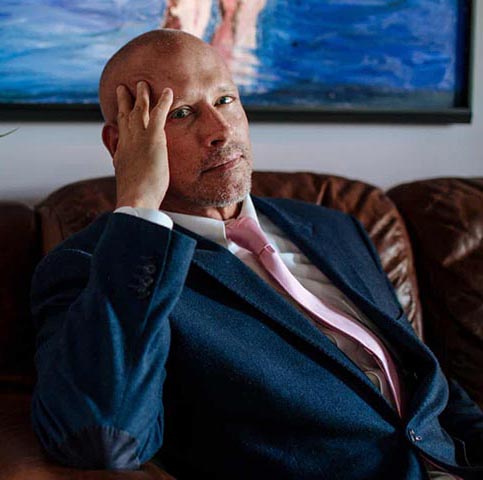 Inventor of the O-Shot®, P-Shot®, and Vampire Facelift Procedures & Founder of the Cellular Medicine Association
A Word From The Inventor Of the O-Shot®
Dr. George Ibrahim has the kind heart and the listening, empathetic ear of the family doctor everyone would want. Yet, he actually has the intellect and academic credentials of a prestigious university urologist; he enjoyed a successful career as a faculty urologist at Duke, specializing in prostate cancer surgery.
He has contributed significantly to the thought development of the Cellular Medicine Association and to the development of P-Shot® and O-Shot® procedures.
He's the doctor I would want any family member to see and the doctor I routinely go to for advice about current research regarding urology and sexual medicine. He has been a source of inspiration and wise counsel for me for a decade.
—Charles Runels, MD
REACH NEW SEXUAL PEAKS THE NATURAL WAY
What is the O-SHOT®?
Did you know that ten percent of women surveyed have never experienced an orgasm? Others have reached climax during solo sex or with a partner, but not with the intensity or frequency they would like. Now, Biltmore Restorative offers a groundbreaking non-surgical treatment that is proven to bring sparks of pleasure back into the bedroom.
The O-SHOT®, also known as the Orgasmic Shot, is a painless in-office procedure that treats female sexual dysfunction. The best part is it does not rely on drugs or hormones. Instead, the O-SHOT® uses the platelet-rich plasma (PRP) that circulates in your bloodstream to increase tissue health and sensation in vaginal erogenous zones.
Additional Reading
When we apply the PRP to the clitoris, G-Spot, and labia, the growth factors quickly revitalize clitoral and vaginal function. The platelets stimulate the formation of new blood vessels and neurons, improving blood flow, sensitivity, and vaginal tightness. Afterward, most women experience a renewed ability to orgasm, a boost in natural lubrication, and less discomfort during intimacy.
Our Greenville O-SHOT® patients also enjoy relief in other areas, including chronic pain and urinary incontinence. In fact, patients dealing with incontinence have been able to experience results similar to those of popular surgical procedures used to treat urinary incontinence. With one painless 20-minute procedure, the need for surgery is eliminated, along with the associated pain and recovery.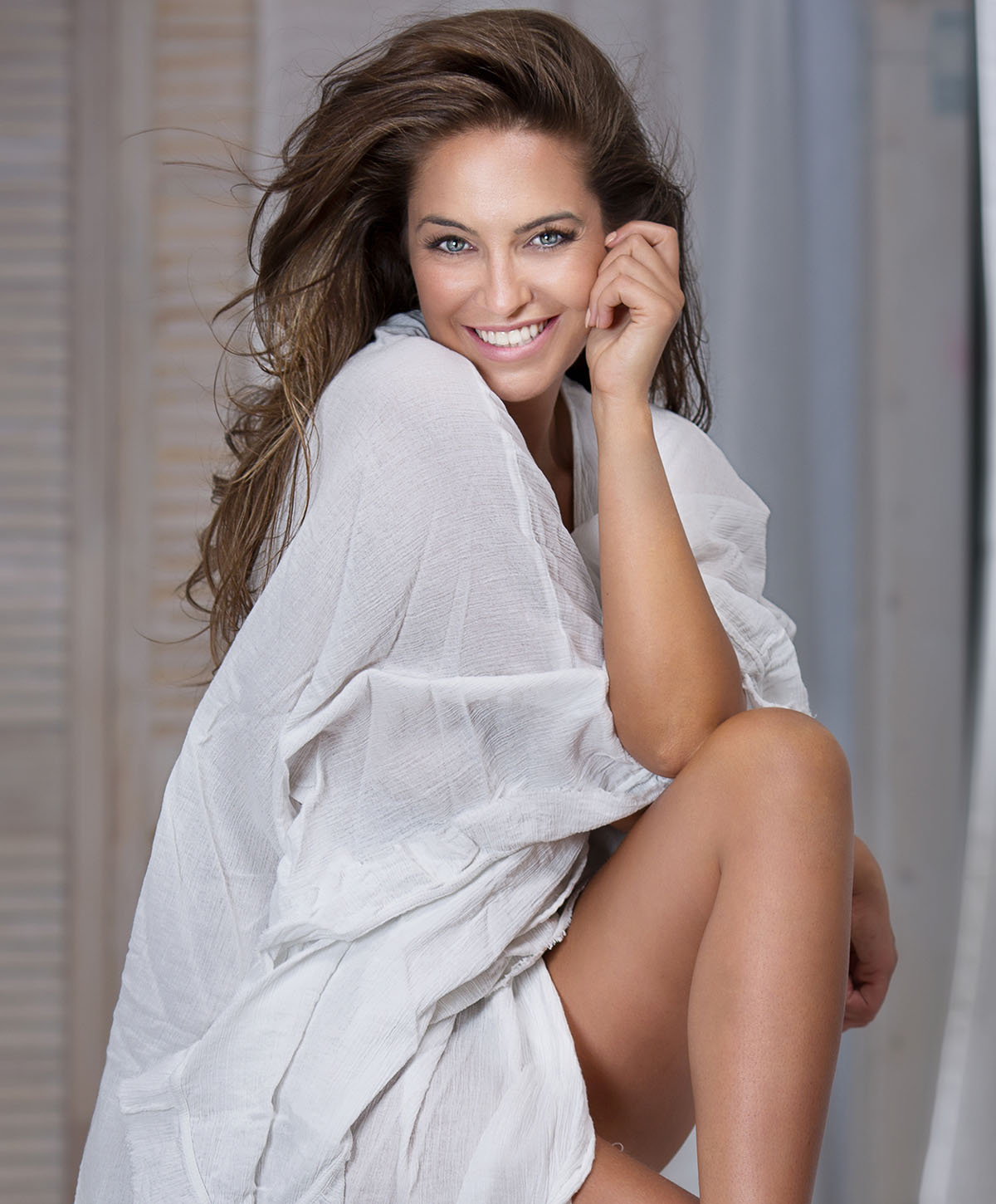 VERIFIED PATIENT REVIEWS

I heard about Dr. Ibrahim and the O-SHOT® while at a meeting in Mexico where he had been invited to speak. His expertise and ease at explaining this procedure and its benefits really made me feel at ease, and so it was without hesitation that I traveled to Asheville all the way from Las Vegas to have it done…"
August 20, 2020
I've had some friends visit Dr. Ibrahim over the past year with nothing but rave reviews about how their sexual health has improved. So I decided to give both the O-SHOT® and testosterone pellets a try. I'm not sure whether it was the combination of the two or that they were both equally as good, but within weeks, I started feeling the changes. My excitement level skyrocketed along with my desire. Feel supercharged and love the feeling! Will continue!"
September 10, 2020
I'm a 56-year-old woman and sex therapist. I learned of the O-Shot® for the first time at a workshop featuring Dr. Ibrahim and Biltmore Restorative Medicine in Miami. I made an appointment to get the O-SHOT®, and I am not sorry. It was minimally invasive and not painful at all. My orgasms are easier to achieve and last longer. I highly recommend Dr. Ibrahim and staff. They are professional and knowledgeable."
August 31, 2021
See More Reviews
HEIGHTEN YOUR PLEASURE WITHOUT SURGERY
O-SHOT® Benefits
The O-SHOT® can help you rediscover or intensify the pleasure of sexual orgasm, even if you have struggled with painful intercourse, dryness, or inability to climax during sex for years. Most women experience more intense orgasms within a few days or weeks following the procedure, and some women, who may have never achieved orgasms during sex, will finally experience that a-ha moment. If you want to enhance your orgasmic experience, the O-Shot® may be for you. Furthermore, the O-SHOT® is also an effective treatment for stress incontinence and chronic vaginal dryness.
At Biltmore Restorative Medicine, our PRP concentration is more than 8x normal levels — the same quality and dosage used in cardiovascular surgery, and more than most providers who achieve only 1.4x, less than double concentration through their test kits. Since we only use the highest quality, truly platelet RICH plasma, our patients reap the maximum benefits from their treatment and go on to feel immensely sexier and more satisfied during intimate moments, whether alone or with a partner.
Biltmore Restorative was the first practice to offer the O-SHOT® for their patients and has nearly a decade of experience administering this treatment. In fact, their team trains and certifies other providers who want to offer this procedure.
When it comes to the O-SHOT® Greenville patients have many reasons to give it a try:
Non-surgical and virtually painless
Improves vaginal tightness and sensation
Results in more pleasurable, intense, and frequent orgasms
Increases natural lubrication for enhanced comfort during sex
Alleviates urinary stress incontinence for less embarrassing leaks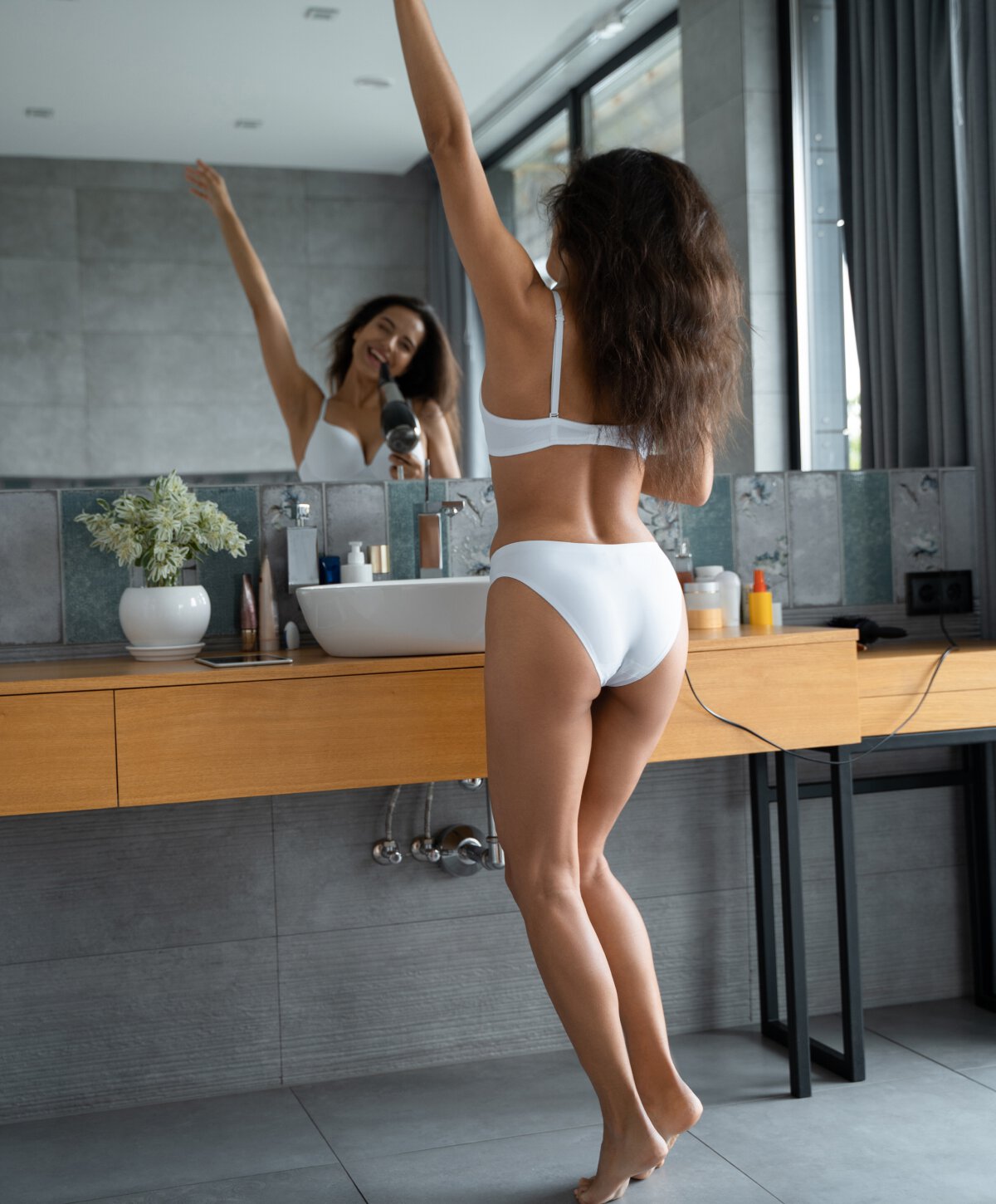 Am I a candidate for the O-SHOT®?
IS THE O-SHOT® IN Greenville, SC, RIGHT FOR YOU?
The O-SHOT® is available for women seeking better, more intense, and more frequent orgasms, and for most women that have trouble reaching orgasm, stress urinary incontinence, vaginal dryness, or pain during intercourse. The ideal candidate is in good health, does not smoke, and is not pregnant.
Concerns Addressed with the O-SHOT®
Vaginismus
Vaginal dryness
Lichen sclerosus
Urinary incontinence
Weak or absent orgasms
Chronic interstitial cystitis
Chronic pain from vaginal mesh
Pain after childbirth due to episiotomy scars
O-SHOT® Consultation and Preparation
During your initial visit to Biltmore Restorative, we invite you to speak openly about your sexual wellness concerns. Our providers will take the time to ask about relevant health and lifestyle factors that may be causing your symptoms. Together, we will curate a plan to enhance your sexual wellbeing, which may include options such as PRP treatments, Peptide Therapy, or the Juliet Feminine Laser. Combined treatments may deliver the best effects.
Better. Faster.
O-SHOT® Procedure
Most women are pleasantly surprised by how easy, quick, and comfortable the procedure is. First, we obtain a small blood sample. You will feel a quick pinch. Next, we isolate the PRP from other components in your blood by spinning the sample in a centrifuge. Before the injections begin, we will apply topical anesthetic lotion to numb your clitoris, labia, and G-Spot followed by a lidocaine injection. We then strategically inject the PRP into therapeutic locations. The process takes less than an hour.
TRANSFORM YOUR SEX LIFE WITH ZERO DOWNTIME
O-SHOT® Results, Recovery, and Aftercare
The O-SHOT® has no downtime. As an in-office procedure, you can resume your usual daily activities immediately afterward with few restrictions. It is safe to have sex the next day after receiving the O-SHOT®.
Many patients report improved sensitivity and heightened sexual response within the first two weeks. The effects only get better during the next one to three months. Regarding maintenance visits, some women prefer coming into the office every three to six months, while others repeat the treatment once yearly. In the words of one patient, "It just gets better every time you do it, so why not keep doing it!"
YOUR CERTIFIED O-SHOT® PRP THERAPY PROVIDERS
Why Biltmore Restorative Sexual Wellness and Aesthetics?
We are the only provider in Greenville County to supplement our O-SHOTS® with Platelet Rich Fibrin (PRF). PRF contains far more growth factors and up to 10x more platelets than PRP. Together, they rejuvenate the vaginal tissues and remain fixed in place for an extended time. PRF forms a fibrin network that acts like scaffolding to bind the platelets and growth factors in place, so they release slowly and continuously rather than all at once. This means more blood vessel and nerve growth, which translates to better sensation and pleasure during sex.
The O-SHOT® is just one of many sexual health therapies at Biltmore Restorative Medicine & Aesthetics. Armed with the latest holistic innovations, we have been privileged to help hundreds of women tap into the joy and pleasure of sex.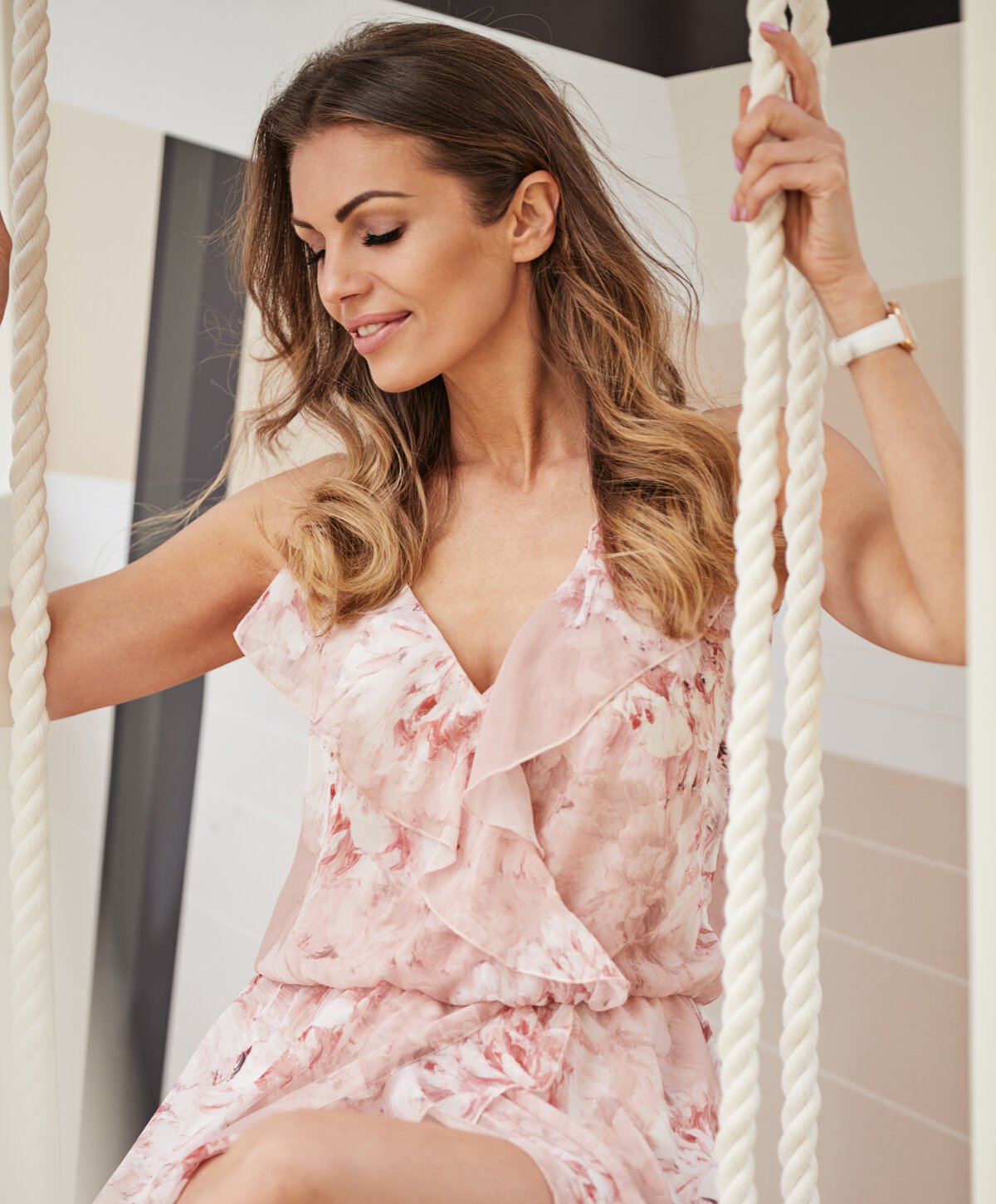 Schedule your Greenville, SC O-SHOT® consultation at Biltmore Restorative Sexual Wellness and Aesthetics today
Revive yourself naturally with Biltmore's cutting-edge therapies
Life is too short for subpar sex. And even great sex can be intensified! Sometimes you don't know how much better something can be until you experience it. You deserve to feel sexy, comfortable, and satisfied at any age. To find out more about the Greenville O-SHOT® at Biltmore Restorative, call (828) 505-2885 or chat with us today.
O-SHOT®


Frequently Asked Questions
Our topical and local anesthetic takes effect quickly, so you should not have much, if any, discomfort. You will be awake during your procedure and able to drive yourself home after.
As a minimally invasive technique, very few risks or complications can occur. The most reported common side effects are swelling, bruising, and injection site pain. Our providers are certified in O-SHOT® therapy, ensuring the safest treatment possible.
Some patients notice results almost immediately, although it can take one to three months to appreciate the full results.
You can receive a maintenance O-SHOT® treatment as soon as three months later to increase your satisfaction. Some patients find that treatments once or twice annually achieve the results they seek. The choice is yours.
The cost of the O-SHOT® in Greenville at our practice starts at $1,890. Ultimately, the price depends on your specific concerns, the quality of your tissues, and whether your treatment plan includes other sexual wellness therapies.
The vast majority of women experience excellent results, but as with everything in medicine, these results can vary. However, our providers will proactively adjust your treatment plan and suggest other options you can try. Our goal is to work with you until you realize your desired outcome.
Nothing But The Best
Schedule Your Consultation
Biltmore Restorative Medicine and Aesthetics was built for you. We know you don't trust your look to just anyone. You want the best. Our experienced and industry-leading regenerative medicine providers give you unparalleled personal care and will help you maximize your vitality for years to come.